Launching our NEW online sewing course ??? Beyond The Pattern ???Designer Shirts???.
We are super excited to share this with you as we conducted a SEWING EXPERIMENT!
We made 2 shirts, both from the same fabric, the same pattern and for the same body. Jackie sewed her shirt simply following the commercial pattern instructions, whereas I added all the designer details, sewing tips and tricks along the way. Watch the video below and check out the pictures to see how they turned out!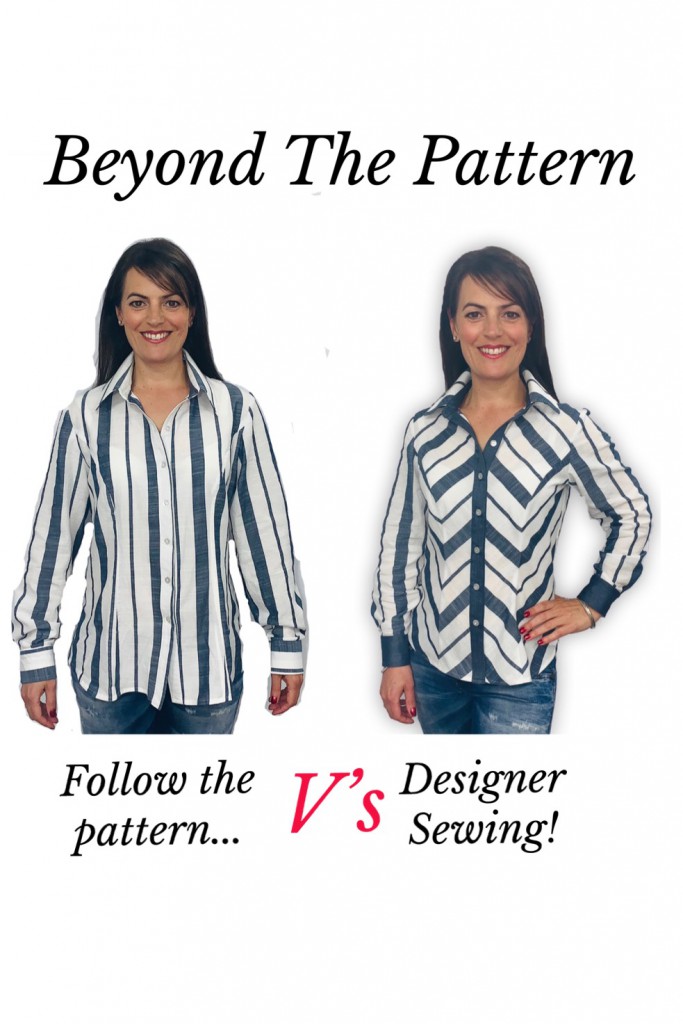 We've created a NEW online sewing course – Beyond The Patter Designer Shirts so you can learn how to transform a standard commercial shirt pattern into a designer shirt too!
WHAT WILL YOU LEARN?
??? Easy collar technique and how to sew a perfect collar
??? How to take your body measurements in the right way
??? Fitting to your body shape – especially if you're multi-sized!
??? How to adjust a commercial pattern to suit and fit your body measurements
??? Pattern placement essentials
??? Maree's hemline technique
??? How to pattern match
??? Adjusting the pattern to create your own customised shirt template
??? How to transform a standard commercial pattern into a designer garment
??? Finishing techniques
??? Expert sewing tips, tricks and skills from Maree all along the way…!
WHAT???S INCLUDED IN THIS COURSE?
??? The requirements list to ensure you have everything you need to get started
??? 4 hours worth of expert video sewing tutorials with Maree and Jacqueline!
??? Easy to follow step-by-step written instructions with pictures
??? Online access to sew anywhere you like, whenever you like!
PLEASE NOTE:
??? This course doesn't include every single type of body shape as everyone's is unique! What we do is teach the 'process' on how to take your own body measurements and adjust a classic shirt pattern to fit your unique body shape.
??? In this course we have used Jackie's body measurements as an example which covers a lot of detail on how to adjust a pattern and especially if you are multi-sized. For example, Jackie measures a range of sizes in different areas on her body from size 10 through to size 14.
??? We recommend that in addition to this course, for very specific fitting area's such as extra large bustlines etc to research more about how to adjust a pattern in that area. The Palmer Pletsch book 'Complete Guide To Fitting' is a great resource to add to your sewing toolbox.
WHICH SHIRT PATTERN?
??? Butterick 5526
??? Or you can use another similar princess line classic shirt pattern.
WHY WE MADE THIS COURSE?
??? After teaching sewing for 40+ years we decided to film one of my popular courses on how to make a designer shirt to share with everyone around the world who can???t make it to our sewing school in Australia.
For more information and to buy our course today at our special launch price and 2 for 1 offer go to:
http://www.mareepigdon.com/Online-Sewing-Class/beyond-the-pattern.html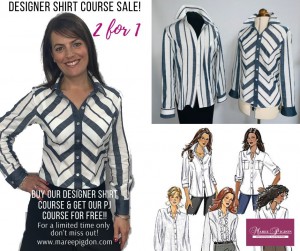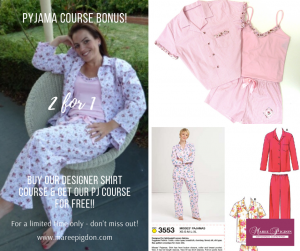 Buy Now at:
http://www.mareepigdon.com/Online-Sewing-Class/beyond-the-pattern.html
We look forward to becoming your online sewing teachers!
Happy Sewing,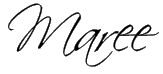 For more information contact:
Maree Pigdon Sewing Centre
M: +61 (0)447744776
E: [email protected]
W: www.mareepigdon.com