At the Pattern Review Convention in Melbourne on Sunday 14th March 2010??I ran my Designer Top workshop.??It was a??fantastic weekend! Jacqueline and I met lots of new sewers and it was lovely to catch up with others I had previously met on the Pattern Review fabric buying trips!
Here are some pictures from the day.
??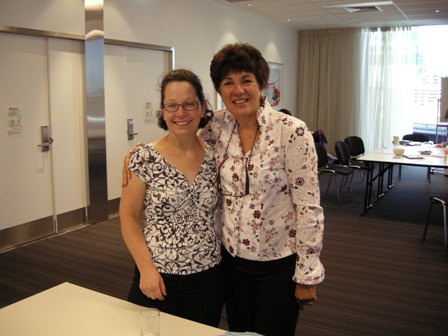 Mel organised the event which was a huge success with so many Patter Review members coming together from around Australia and New Zealand too!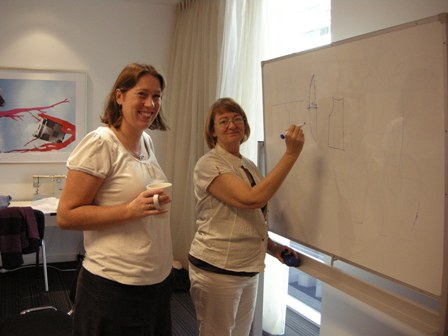 Claire and Glenda draw up their new Designer Top idea's on the white board!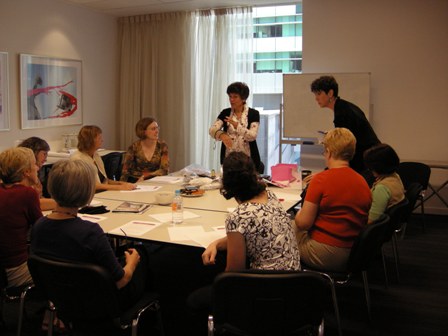 Maree in action facilitating her Designer Top Workshop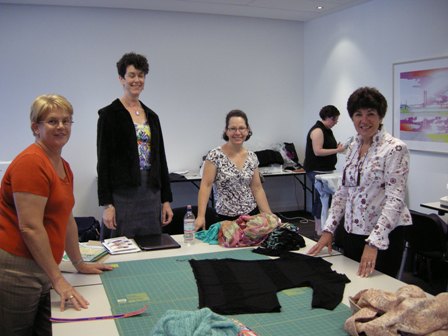 Maree helping the girls with their fabric selections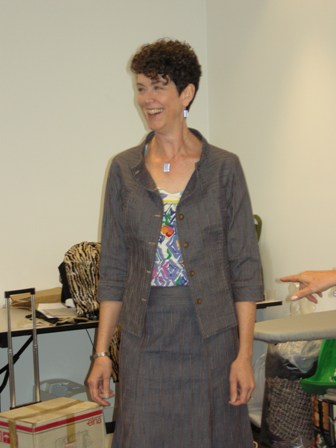 Dorothy and Maree bought the same fabric on a Pattern Review fabric buying trip in Melboune last year. Dorothy wore her lovely skirt she had made and Maree wore her jacket she had made form that same fabric! What a match it was on Dorothy!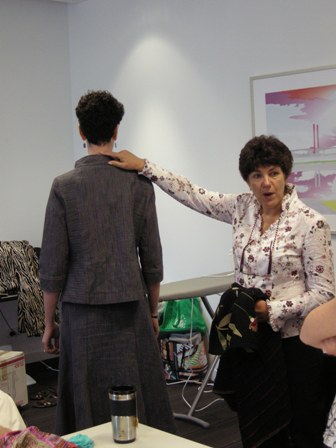 Here Maree show's the group the lines of the jacket and she let Dorothy know that as great as she looks in the combined suit she can't take the jacket home with her!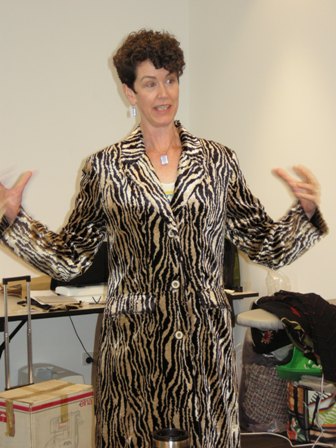 Dorothy also brought some great show and tell – her warm winter leopard print coat!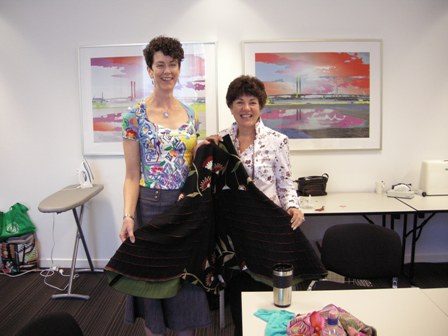 More show and tell from Dorothy – we had a real treat being inspired by her beautiful embellished skirt.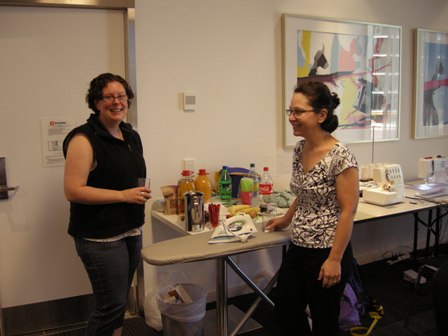 Kate & Mel stop to chat about their sewing progress.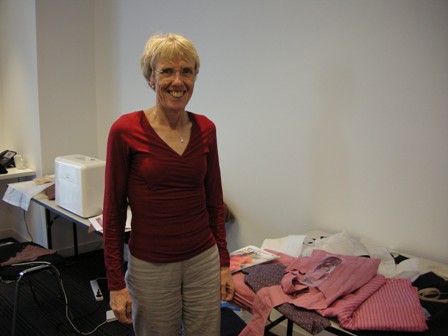 Fabric selection has been decided!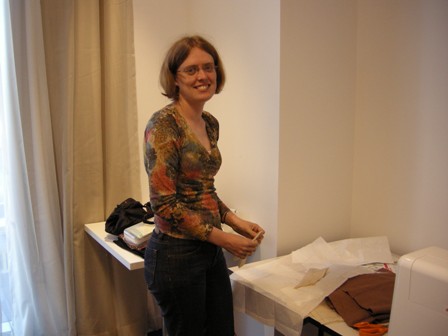 Another fabric selection has been planned!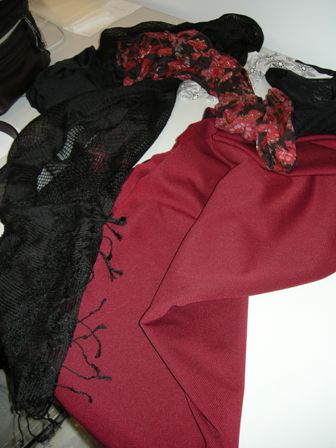 Fabric stash – so many possibilities!!
Thanks girls for a fabulous weekend at the Pattern Review Convention!
Feel free to make a comment below and I look forward to seeing you all again next time…
Happy Sewing,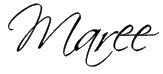 Tags: Designer Tops, Designer Workshop, Geelong Sewing Classes, Learn to sew, Maree Pigdon Sewing Classes, Pattern Review