Would you like to make your own hat to match one of your outfits or simply to develop your creative and artistic skills?
We are pleased to announce that we have a brand NEW millinery class starting in Term 4!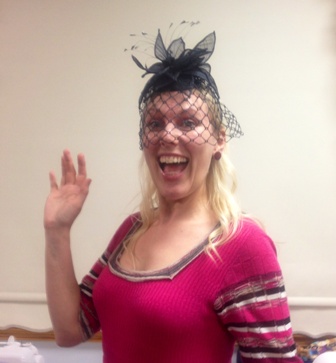 Susan Younis is our new Millinery teacher here at Rosewood Cottage.
Susan is a member of the Australian Millinery Association, has a Bachelor of Education in Home Economics and Textiles. She has studied at Rusden State College, RMIT, the Ascot School of Millinery in Melbourne and the Gordon Institute Geelong. She has also completed a short course in Theatrical Millinery with Louise McDonald in Melbourne!
For the past 14 years Susan has developed many skills in traditional model millinery techniques and has been taught by some of Melbourne's most qualified milliners and visiting milliners from England, America and Europe.
Many of Susan's hats have been selected as "Best Hat" at Fashions on the Field around race meetings in Victoria including at the Geelong Cup, Bendigo Ballarat and Warrnambool.
Sarah Grace has worn Susan's hats from Moore and Grace Acting school in Geelong and an actor in Winners and Losers has worn one of Susan's hats to Emirates Day.
Be inspired by a selection of Susan's hats below!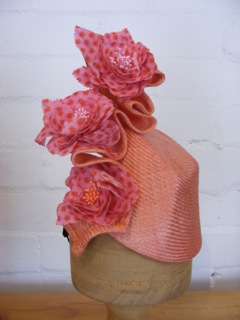 ??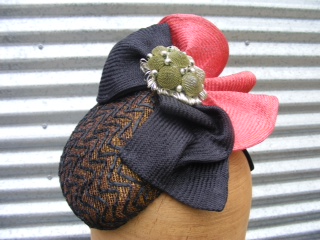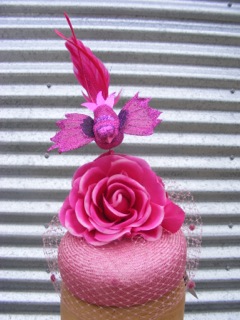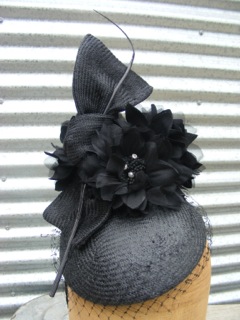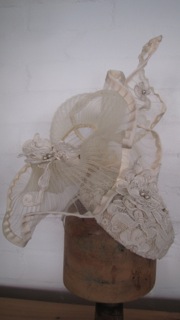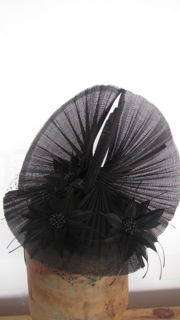 SINAMAY FLOWERS WORKSHOP
In this course you will learn how to make beautiful Sinamay Flowers
Here is an example of what you can make!
??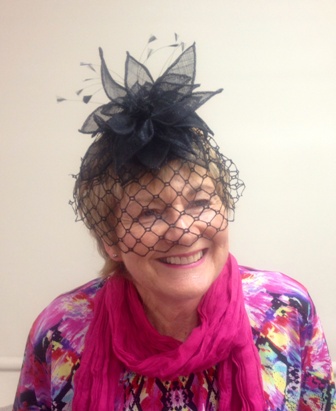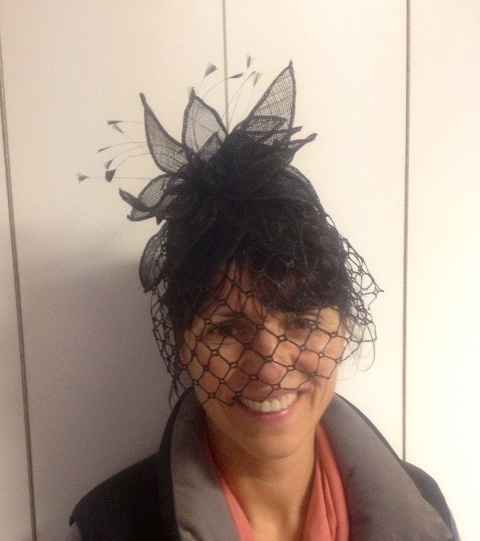 Course Details:
This course includes x2 – 2.5hour lessons on
Wednesday 16th October & Wednesday 23rd October 2013
Times available:
Afternoon: 1pm until 3.30pm
OR
Evening: 7pm until 9.30pm
Course cost: $97
Additional Requirements:
A Sinamay Flower Kit
??? Sinamay
??? Headband
??? Felt Base
??? Pattern
This kit can be purchased in your first lesson for $22
Sewing notion requirements you need to bring to your class are:
??? Needles-straws
??? Selection of sewing threads
??? Scissors -NOT YOUR BEST pair – for cutting Sinamay
??? Thimble
??? 450 glue (from spotlight)
??? Dress making pins
??? Pliers ???long nose
??? Metal comb
Please feel free to bring the following items (which can be used to help decorate your flowers):
??? Veiling
??? Feather tips
??? Scraps of lace
??? Plain fabric scraps
To make your booking please email or call ASAP to secure your spot as positions fill fast! Don't miss out!
We look forward to hearing from you soon!
Happy Sewing,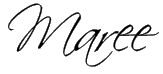 P.S. If you know of someone who would love to learn how to make hats please share this blog post with them too!
For more information contact:
Maree Pigdon Sewing Centre
T: +61 3 5264 1666
E: [email protected]
W: www.mareepigdon.com
Would you like to watch our video Quilting? Quilting Classes Geelong How to sew a quilt lessons