We are excited to launch our new x1 day workshop ??? ???Sew Into Overlocking???
with Kate Marra
Learn to use your overlocker with confidence!
Dates: Wednesday 20th OR Thursday 21st November 2019.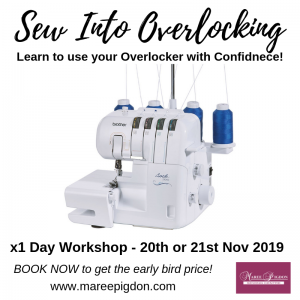 ??? One day workshop – 9.30am until 3.30pm
??? All brands of overlockers are covered
??? 4 thread overlocking
??? 3 thread overlocking
??? Rolled hem
??? Understanding differential feed
??? Techniques for better results when stitching circles and corners
??? How to work with difficult fabrics and more!
Kit is included which is a 23 page comprehensive booklet for you to take home and all the fabrics required for the day are provided.
Morning and afternoon tea is provided.
What to bring?
Your own Overlocker and your lunch!
Early bird pricing: $197 per student per day (early bird tickets available until 31st August 2019)
Book online today, on the link below to secure your seat!
http://www.mareepigdon.com/book-a-class.html
Please hurry as we???re expecting seats to sell out fast???!
If you have any questions just let us know.
Our sewing classes are taught in a friendly, professional and uplifting environment.
We look forward to welcoming you into our sewing school!
Happy Sewing,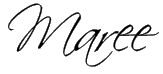 For more information contact:
Maree Pigdon Sewing Centre
M: +61 (0)447744776
E: [email protected]
W: www.mareepigdon.com
Tags: Maree Sewing, Overlockers, Overlocking classes, Overlocking demonstrations, Sewing Classes Geelong, Sewing Classes Mount Duneed, Sewing Classes Torquay, Sewing lessons Geelong, Sewing lessons Mount Duneed, Sewing lessons Torquay