Enter our Competition – Upcycle Recycle & Transform!
We are excited to announce our term 3 Sewing Competition!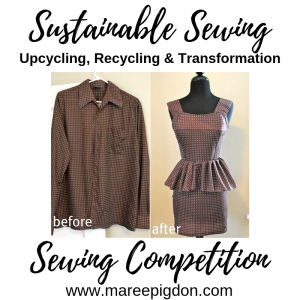 HOW TO ENTER:
1. DESIGN YOUR UPCYCLING PROJECT (CLOTHING, BAG, HAT, CUSHION, TOY ETC) with your most innovative ideas for transforming an old garment into something new!
2. SEW YOUR PROJECT WITH YOUR BEST SEWING
3. POST YOUR BEFORE & AFTER PHOTO'S & YOUR STORY & INSPIRATION FOR YOUR PROJECT ON FACEBOOK & TAG MAREE PIGDON (or email it to [email protected]). Current adult & kids students, please leave your project at Rosewood Cottage for judging.
FIRST PRIZES:
* Adult current Maree Pigdon Sewing Adult Students – Private 2hr lesson with Maree!
* Kids – Free School Holiday Class at Maree Pigdon Sewing Centre
* All other online community entries ??? Online Apron Sewing Course
ENTRIES CLOSE:
Friday 20th September 2019
Terms & Conditions Apply.
We look forward to receiving your entry!
If you would like to join our sewing classes you can book your place now while there are still a few positions left at:
www.mareepigdon.com/book-a-class.html
Our sewing classes are taught in a friendly, professional and uplifting environment.
We look forward to welcoming you into our sewing school!
Happy Sewing,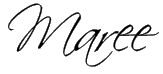 For more information contact:
Maree Pigdon Sewing Centre
M: +61 (0)447744776
E: [email protected]
W: www.mareepigdon.com
Tags: Geelong Sewing Classes, Geelong Sewing Lessons, Maree Pigdon Sewing Centre, Sewing Classes, Sewing Classes Geelong, Sewing competitions, Sewing Lessons, Sewing lessons Geelong