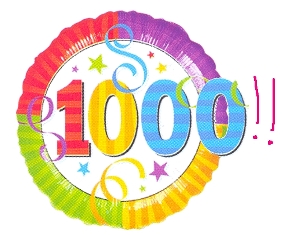 Hi Everyone,
We are thrilled to announce here at Maree Pigdon Sewing Centre we have now reached and exceeded (it's growing everyday!) to 1,000+ subscribers!! So a very warm welcome to all our new subscribers!
Also for those who have been on my list for quite some time now I have exciting news for you too!
As you know part of your subscription is that you receive a whole year of weekly sewing tips to help you with your sewing. That's 52 tips! As it turns out we have had so many subscribers email to say they miss their weekly sewing tip after they pass No.52!
So of course we decided that we need to create new ones for you! But as you can imagine it's a big job and so we would love for you to help us create another entire year's worth of weekly sewing tips! If you would like the chance to share your favourite sewing tip with our online sewing community here at Maree Pigdon Sewing Centre…
Simply email me at: [email protected] with your sewing tip, your name and where you are from for your chance to appear!
BONUS - By submitting your sewing tip by 31st October 2011 you will be in the running to WIN a gorgeous solid sterling silver sewing machine Lucky Charm! It comes wrapped in a lovely white box with a black satin ribbon! Value approx $28.00
We look forward to receiving your sewing tip soon!
Thanks for being a subscriber at Maree Pigdon Sewing Centre!
Please leave me a comment below too, I would love to hear about your latest sewing project and what you have to say about our sewing tips!
Happy Sewing,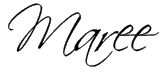 For more information contact:
Maree Pigdon Sewing Centre
T: +61 3 5264 1666
E: [email protected]
W: www.mareepigdon.com
Tags: Beginner Sewing, Dressmaking, Learn to sew, maree pigdon, Maree Pigon Sewing Centre, Sewing Classes, Sewing Classes Geelong, Sewing Classes Melbourne, Sewing Courses, Sewing Dress, Sewing Lessons, Sewing Patterns, Sewing Tips