Hi Everyone,
I'm very excited to share with you our second stop on our London 2012 Sewing Tour to The Thrifty Stitcher!
We met with the founder Claire-Louise Hardie who is simply delightful! We enjoyed visiting her for hours and hours where we talked all about sewing! I'm also so pleased to share with you some of the highlights of our visit with her below. So come along and learn all about Claire-Louise at The Thrifty Stitcher.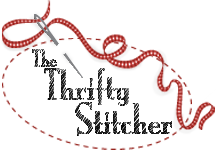 The Thrifty Stitcher is an intimate friendly sewing school run by professional Theatrical Costumier Claire-Louise Hardie.
Claire-Louise is passionate about costumes, clothing, cushions & all things fabric! She just loves making beautiful things – sometimes it is a stage costume, sometimes it's a beautiful interior, and sometimes it's just resurrecting your favourite jeans.
Claire-Louise Hardie & Maree Pigdon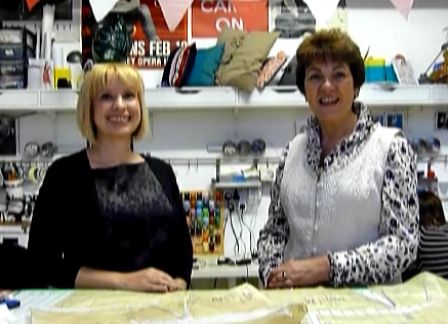 Watch the video below where Claire-Louise tells us about her sewing and design days as a Theatre Costume Designer! Claire-Louise trained as a Costume Designer at The Royal Welsh College of Music and Drama. She has personally worked as a Costume Maker, Costume Cutter, Costume Buyer, Costume Supervisor, Costume Designer,  Dresser and Wardrobe Mistress, all in the Theatre. Claire-Louise has also worked as a" Costume Stand by" and a " Costume Daily" in Film and TV.
In the video below Claire-Louise gives us a tour of her sewing studio with excellent storage tips for small sewing spaces. Not only that she shows us a vintage dress she picked up for 'five quid' and is going to adjust to wear herself. There is also a vintage model in this video – check it out all those vintage lovers!
Claire-Louise has a vintage pattern on her wall in her sewing studio that I made in the 70′s!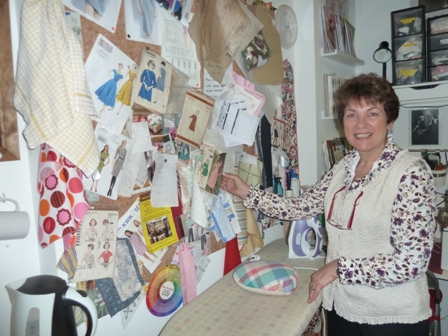 Jacqueline enjoys filming & photography on our sewing tour to create these wonderful blog posts just for you!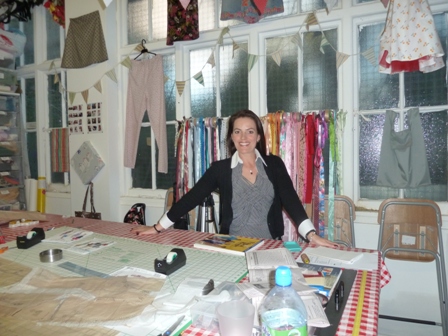 Claire-Louise & Jacqueline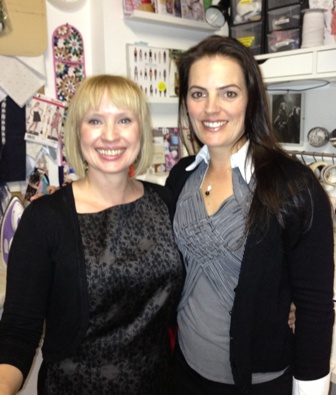 Thank you Claire-Louise for a wonderful afternoon, we can't wait to visit you again soon!
We highly recommend visiting Claire-Louise at The Thrifty Stitcher next time you're in London and to book a sewing class with her!
Please find below more information about The Thrifty Stitcher
Address: Unit 21, 4-6 Shelford Place, Stoke Newington, N16 9HS
Email: info@thethriftystitcher.co.uk
Telephone: +44 (0) 7779 255087
Website: http://www.thethriftystitcher.co.uk/
Please leave a comment below for us and Claire-Louise, we would love to hear from you, how you liked this blog post, perhaps what you're currently sewing or have now been inspired to create. Also if you've been to The Thrifty Stitcher too or if it's now on your list of places to visit!
Stay tuned for our next stop on our London 2012 Sewing Tour coming your way soon!
Happy Sewing,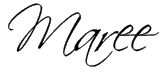 For more information contact:
Maree Pigdon Sewing Centre
T: +61 3 5264 1666
E: maree@mareepigdon.com
W: www.mareepigdon.com
Would you like to watch these videos on my You Tube channel? Maree Pigdon at The Thrifty Stitcher