A National Multi-Award Winning Sewing School offering sewing classes, workshops, online sewing courses, designer projects, exclusive patterns, fashion designing & wardrobe planning

KIDS sewing CLUB DATES 2019
Summer School Holiday Program 10th - 17th January 2019
Term 1 - Monday 4th February to Monday 1st April 2019
Easter School Holiday Program 15th - 18th April 2019
Term 2 - Monday 29th April to Friday 21st June 2019
Winter School Holiday Program 8th - 11th July 2019
Term 3 - Monday 22nd July to Friday 13th September 2019
Term 4 - Monday 7th October to Friday 29th November 2019
Days: Monday, Tuesday, Wednesday & Thursday classes
Time: 4.15pm until 6.15pm
Ages: Kids between 8-12 years
Duration: 8 weeks
Location: Rosewood Cottage - 23 Kalkarra Cres, Mount Duneed VIC Australia 3217

"Kids Learn To Sew" Sewing Classes!
Do you have a child who would love to learn how to sew? If YES then our Kids Classes could be perfect!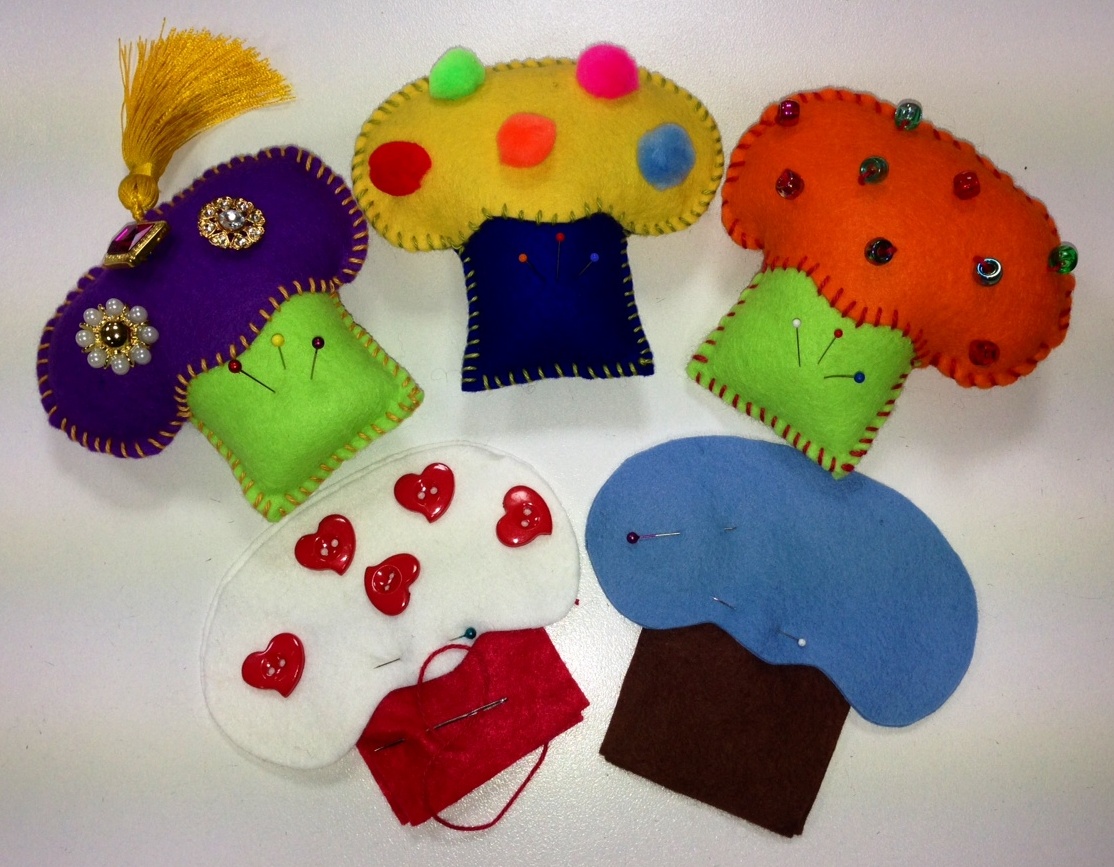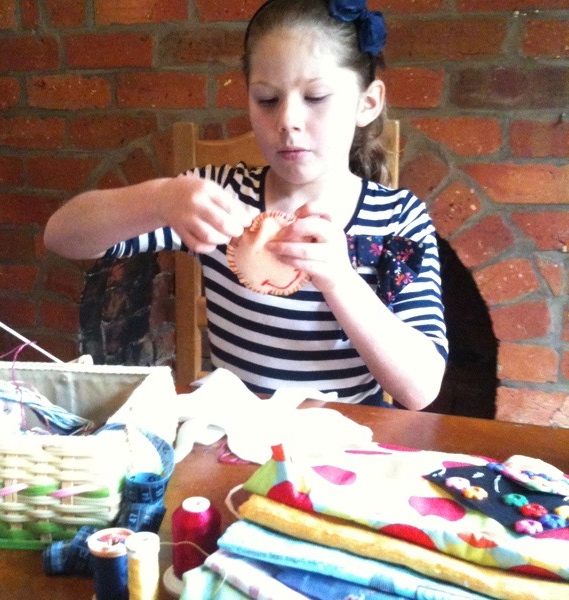 Who is it for? It's ideal for kids between 8 years and 12 years old who would like to learn to sew and stitch and/or who already have an established desire for sewing, design and crafts.
WHAT YOUR Child WILL LEARN
How to thread and sew with a needle and thread
How to cut fabric and felt
How to stitch straight, blanket and back stitches
How to be creative and select their own fabrics & trims for their projects
How to sew basic straight stitch and a range of stitches on a sewing machine
How finish their sewing projects ready to take home
What THEY will make
In our kids class the children will learn how to make a variety of cute sewing projects and learn great sewing skills. Projects such as pin cushions, bags, dolls, clothes and more!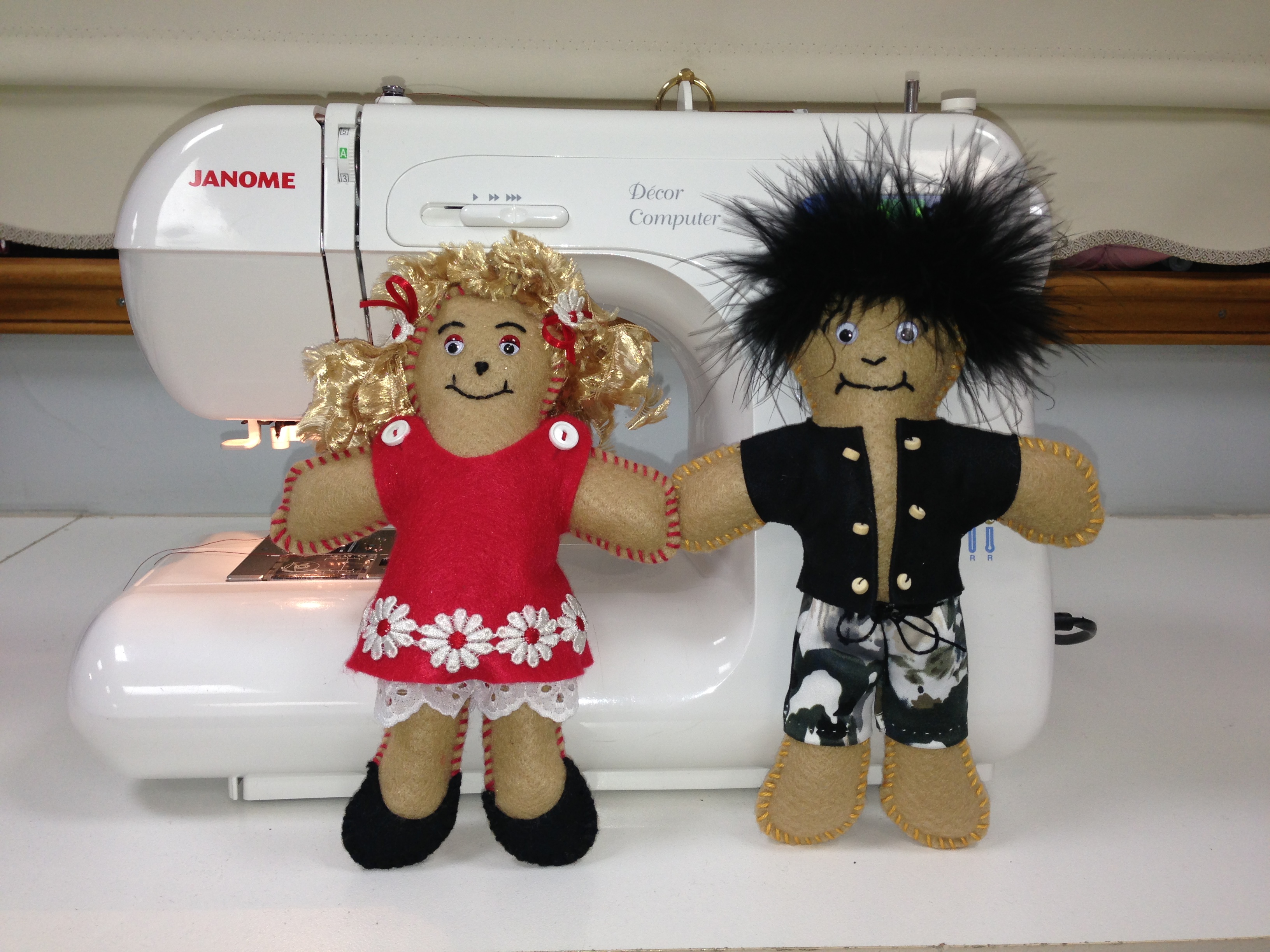 What materials will you need?
As a beginner, everything is included in the course so you don't have to worry about running around trying to collect all the requirements. Each child will receive their own kit to make their projects when they attend their sewing class.
Once your child progresses, especially to making a range of their own gorgeous clothes, then you will need to take them shopping to choose and purchase their own fabrics and additional sewing needs. As they progress and require more habberdashery, those items such as pins, can also be purchased in the sewing school.
BONUSes - My Sewing BOOKLET & Afternoon tea
Your child will receive a special sewing booklet so they can follow the instructions and practice sewing at home. This booklet includes easy step by step instructions on a number of basic sewing projects and sewing techniques.
Not only that, we provide a delicious afternoon tea too!
WATCH THIS VIDEO TO HEAR FROM SOME OF OUR KIDS!
KIDS CLASS Location
Rosewood Cottage - 23 Kalkarra Cres, Mount Duneed, VIC Australia 3217
KIDS CLASS COST
AUD$295
For an 8 week term
Is your child excited to start sewing?
If you would like to book your child or children into our new kids classes please contact us today! Positions are strictly limited to 8 kids per class.
How to book?

To book online, simply CLICK HERE to enrol your child today or call 0352641666 or 0447744776 for more information.
We look forward to hearing from you and teaching your child in our upcoming kids club classes!
Would you like to hear from some of the children who have already joined our Kids Sewing Club? KIDS VIDEOS!
Happy Sewing,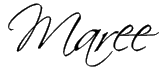 P.S. If you don't have kids but know of some children who would love to learn how to sew, or your child has some friends who would like to come along too, please share this with them too!
For more information contact:
Maree Pigdon Sewing Centre T: +61 3 5264 1666 E: maree@mareepigdon.com W: www.mareepigdon.com



"I have sewn items with Maree that I didn't think possible. From a formal dress, a ballroom dancing outfit to magnificent patchwork bags. Maree is a teaching genius!"
Tiffany Mc Intosh –
Grovedale, Australia.
"People ask me why I travel so far to learn how to sew? The answer I give is simple. I wanted to learn from the best and am being taught by a master! "
Dezi –
Solicitor, Melbourne
"I feel very lucky indeed to be able to be part of Maree's sewing classes – so enjoyable and informative, fun and companionable. It is a pleasure to come to Rosewood Cottage at Mount Duneed, as it is such a beautiful, peaceful setting. The best thing about Maree's classes is her knowledge and enthusiasm!"
Jenni Wackett -
South Geelong
"Maree always makes you feel very welcome and has lots of time for everybody in class. She is a great teacher and explains very well so you can understand. Plus Maree doesn't mind telling you again if you didn't quite get it the first time. "
Betty Dunn -
Newcomb, Australia