Today we reveal the details of our new sewing club which is a fantastic NEW KIDS SEWING CLUB!
It's been so much fun introducing young children to sewing and watch their progress.
Watch our new video below to learn more about our Kids Sewing Club Geelong and hear from some of the kids themselves too!
Nicole shares her experience in the sewing school and now loves to practice her sewing skills at home too!
Kate shares details about the bag she made in the kids sewing club and what she loves most about the sewing kids club Geelong.
Ella loves sewing in her sewing classes and at home with her mum now too!
Holly shares her sewing kids club experience below
What do you think of our new kids sewing club? Do you have a child who would love to learn to sew, make new friends and develop their creative side? If so, we would love to hear from you!
If you don't have kids but know of some children who would love to learn how to sew please share this blog post with them too!
Happy Sewing,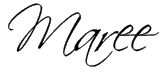 For more information contact:
Maree Pigdon Sewing Centre
T: +61 3 5264 1666
E: [email protected]
W: www.mareepigdon.com
Tags: Kids sewing classes Geelong, kids sewing club, Learn to sew, Sewing, Sewing Classes