Hi everyone!
We are into another fantastic term of sewing classes here at Rosewood Cottage!
Here are some wonderful pictures from some of my sewing students and their sewing projects!
Rowena made a gorgous little reversible hooded cape just like 'little red riding hood' for her daughter! Made from two co-ordinating patchwork fabrics, featuring a toggle closure at the neckline. Well done Rowena!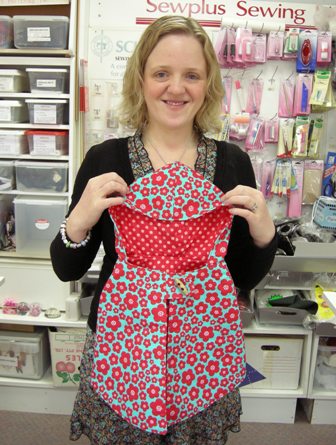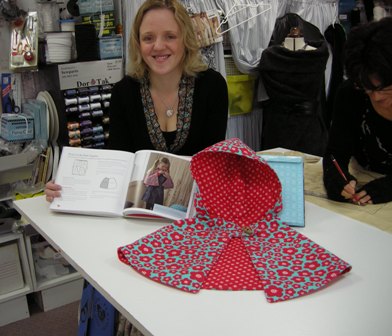 Megan made a tunic dress from a grey and black stripe stretch, medium weight double knit. The collar was made separately which is a twist collar that can be worn with the tunic as well as an accessory for other outfits! The tunic can also be worn with a belt at the waistline to create a different style. Great job Megan!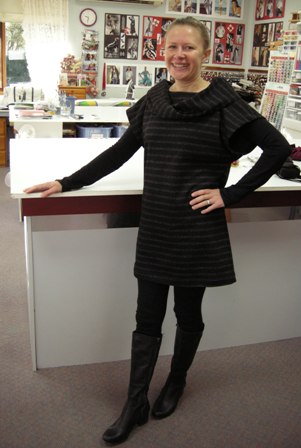 Melonie had a lovely patch work boarder print fabric. In class we decided to cut the panels we preferred into various strips and gathered them to form three tires. As you can see below Melonie finished the skirt with a lace trim and elasticized waistline. Perfect for her daughter who loves to twirl wearing her new skirt! Well done Melone!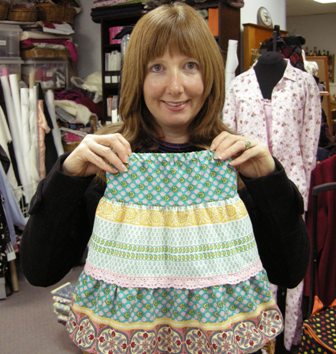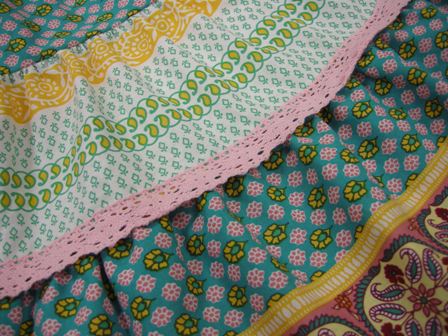 Anne-Marie is a very creative dressmaker who likes to draft her own patterns, she loves textures and layers. In class together we brainstorm ideas, then simply cut and sew and create! Below Anne-Marie used a knit fabric which featured 2.5cm ruffles knitted into the fabric. When worn this fabrics creates a sense of movement! Great effort Anne-Marie. Note the below pictures are the outfit in progress.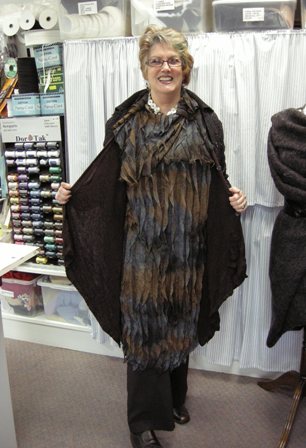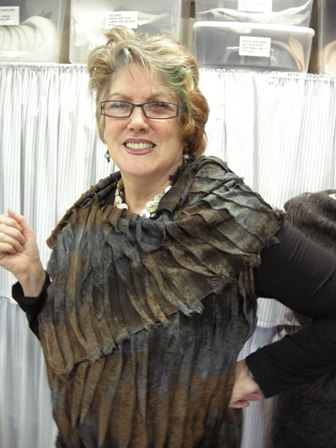 Well done girls! I can't wait to see your next sewing projects and sewing designs!
Would you like to learn to sew? Watch this video on the below link to learn more!
Learn How To Sew, Sewing Classes, Online Sewing Courses, Patterns, Sewing Lessons
Happy Sewing,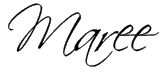 For more information contact:
Maree Pigdon Sewing Centre
T: +61 3 5264 1666
E: maree@mareepigdon.com
W: www.mareepigdon.com