We finished off the term with another BIG BIRTHDAY with Marilyn Davidson turning 60! We had a lovely luncheon party for her and it was just fabulous!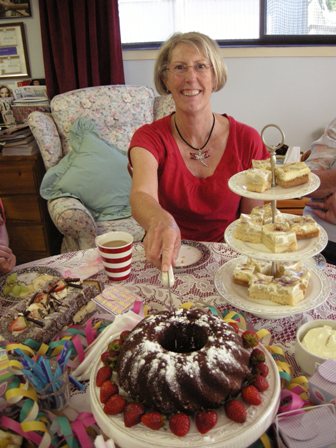 Here Marilyn cuts her birthday cake and makes a big wish! I am sure it was a wish for more fabric!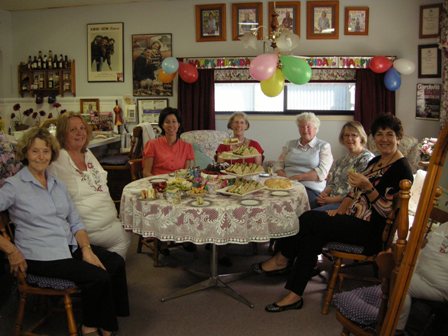 The girls helped celebrate! From left; Kath, Pam, Georgina, Marilyn, Mina, Trish and Maree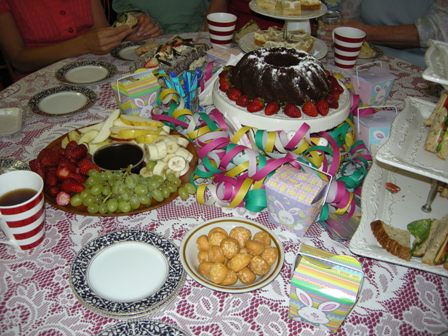 Delicious goodies to be eaten!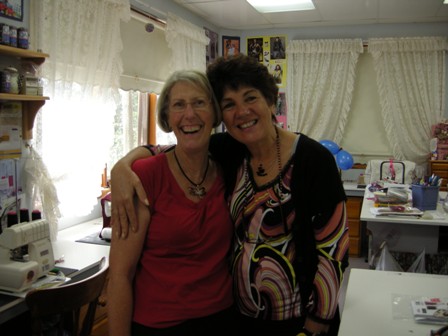 Marilyn with Maree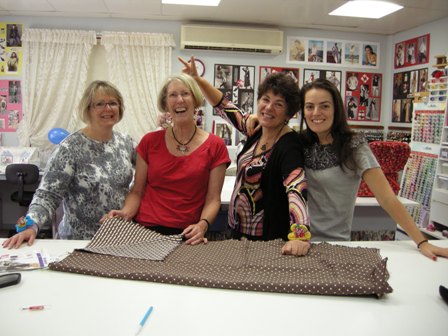 Having fun in the studio! From left; Trish, Marilyn, Maree & Jacqueline
We hope you have a wonderful 60th Birthday Marilyn!
Happy Sewing,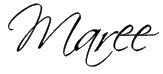 Tags: Geelong Sewing Classes, Learn How To Sew, Maree Pigdon Sewing, Maree Pigdon Sewing Classes, Sewing Tips