Tanya made a cute towling jacket for her little son Dylan in Maree's Sewing Classes at Rosewood Cottage.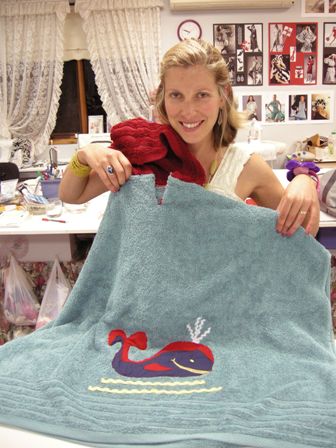 Tanya used a blue bath sheet for the main and a red hand towel for the hood.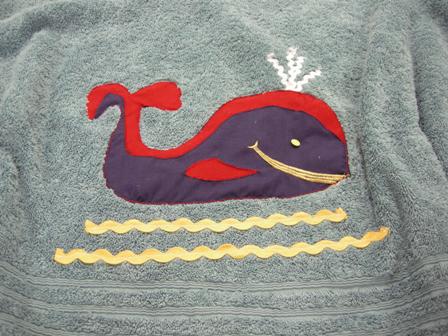 Tanya included a lovely whale appliqué with ric-rac trim for the waves and water spout.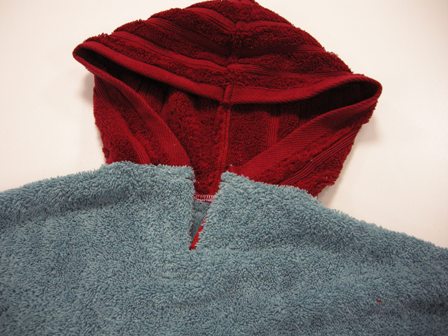 Tanya also made a hood with a V at the neckline.
Well done Tanya I'm sure little Dylan will love it!
Happy Sewing,