Hi Everyone,
In today's post I am pleased to introduce you to Barley Massey from Fabrications. Barley's shop is held on a gorgeous street in London 'Broadway Market in East London' that has a fantastic vibe to it.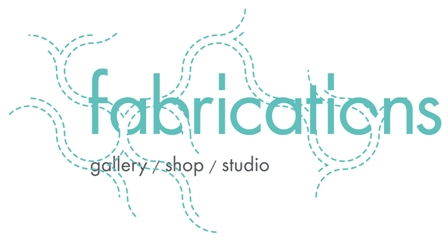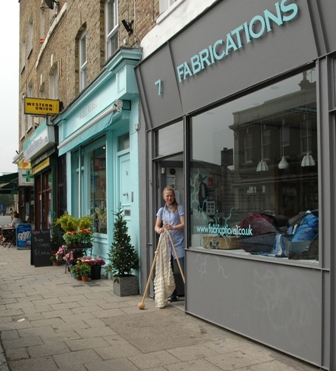 Fabrications is an independent shop and creative hub where Barley sells textile merchandise, haberdashery, creative products and gifts as well as running sewing and craft classes.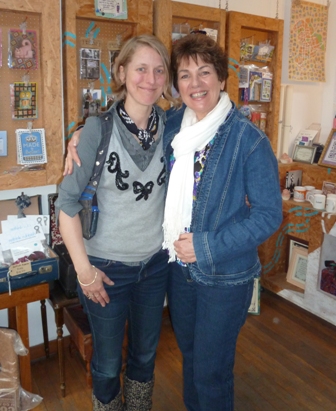 Barley specialises in up-cycling, making use of fabrics, fibers and discarded garments and clothing to re-create them into something new and original!
Watch the video below where I interview Barley at Fabrications.
Take a tour with us of Fabrications and learn about how Barley created a foot stool from discarded bike tires!
Check out Barley's gorgeous sewing helper Tommy!
Creative displays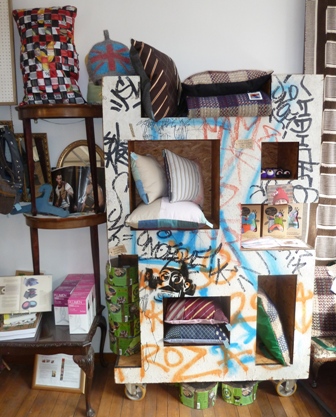 Barley sells a range of haberdashery and yarns as well as sewing machines in her shop.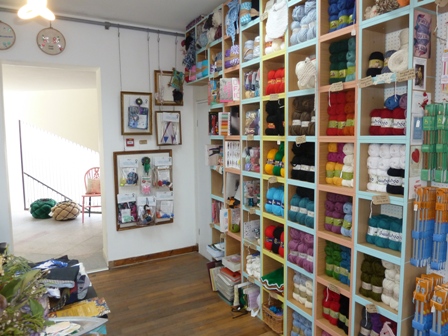 Barley welcomes sewers from London and all over the world!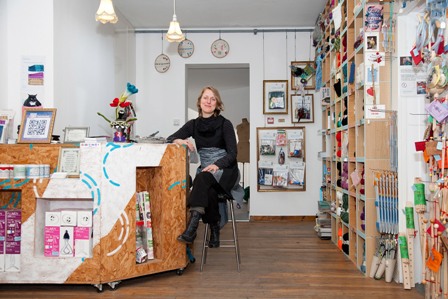 Chair covers in the sewing studio are beautiful embroidery pieces from Barley's grandmother, the special person who taught and inspired Barley to sew when she was little.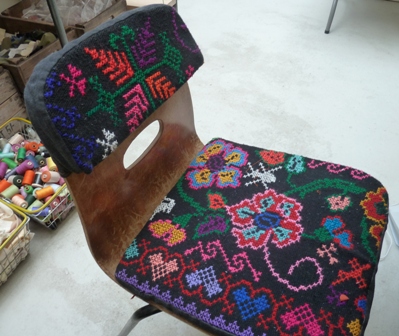 Jacqueline takes time out from filming and photograhpy at Fabrications and then couldn't tear herself away from Tommy the ever so cuddly sewing helper!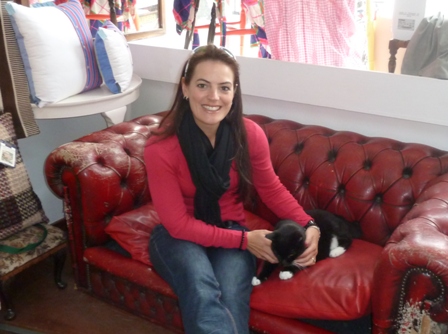 Thank you Barley for a lovely visit to Fabrications, we look forward to visiting again soon!
We highly recommend visiting Barley at Fabrications to join a class and be inspired by Barley's inventive creations & techniques!
Please find below more information about Fabrications
Address: 7 Broadway Market, Hackney, London E8 4PH
Email: textiles@fabrications1.co.uk
Telephone: +44 (0) 20 7275 8043
Website: http://www.fabrications1.co.uk
Please leave a comment below for us and Barley, we would love to hear from you, how you liked this blog post, perhaps a special sewing project you're currently working on or are inspired to make. Also if you've been to Fabrications too or if it's now on your list of places to visit!
Stay tuned for our next stop on our London 2012 Sewing Tour coming your way soon! Please click on the social media buttons below to share with your friends too!
Happy Sewing,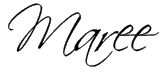 For more information contact:
Maree Pigdon Sewing Centre
T: +61 3 5264 1666
E: maree@mareepigdon.com
W: www.mareepigdon.com
Would you like to watch these videos on my You Tube channel? Sewing Tour – Fabrications interview with Barley Massey and Maree Pigdon
Tags: Creative, Learn to sew, maree pigdon, Online Sewing, Sew, Sewing, Sewing Classes, Sewing Lessons