We have launched our first 'Kids School Holiday Program' for this Easter break on:
Wednesday 11th April 2018.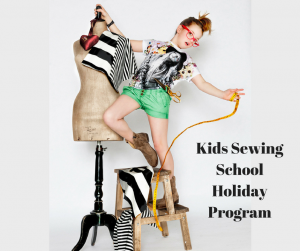 * Kids 8-12 years
* Introduction to sewing!
* Make fun sewing projects
* Meet new friends
* Morning and afternoon sessions available!
* Classes are 2.5hrs or book the whole day
* Tea break refreshments included
* Just $30 per class
To book your child in now go to:
http://www.mareepigdon.com/book-a-class.html
We look forward to the opportunity to have your child in our Easter School holiday sewing program!
A fun Easter holiday activity for your child.
To book your child in now go to:
http://www.mareepigdon.com/book-a-class.html
For any questions please call Maree on 0447744776
Happy sewing,
Maree Pigdon
www.mareepigdon.com
Tags: Easter Holiday Activities, Kids Art Activities, School Holiday, School Holiday program