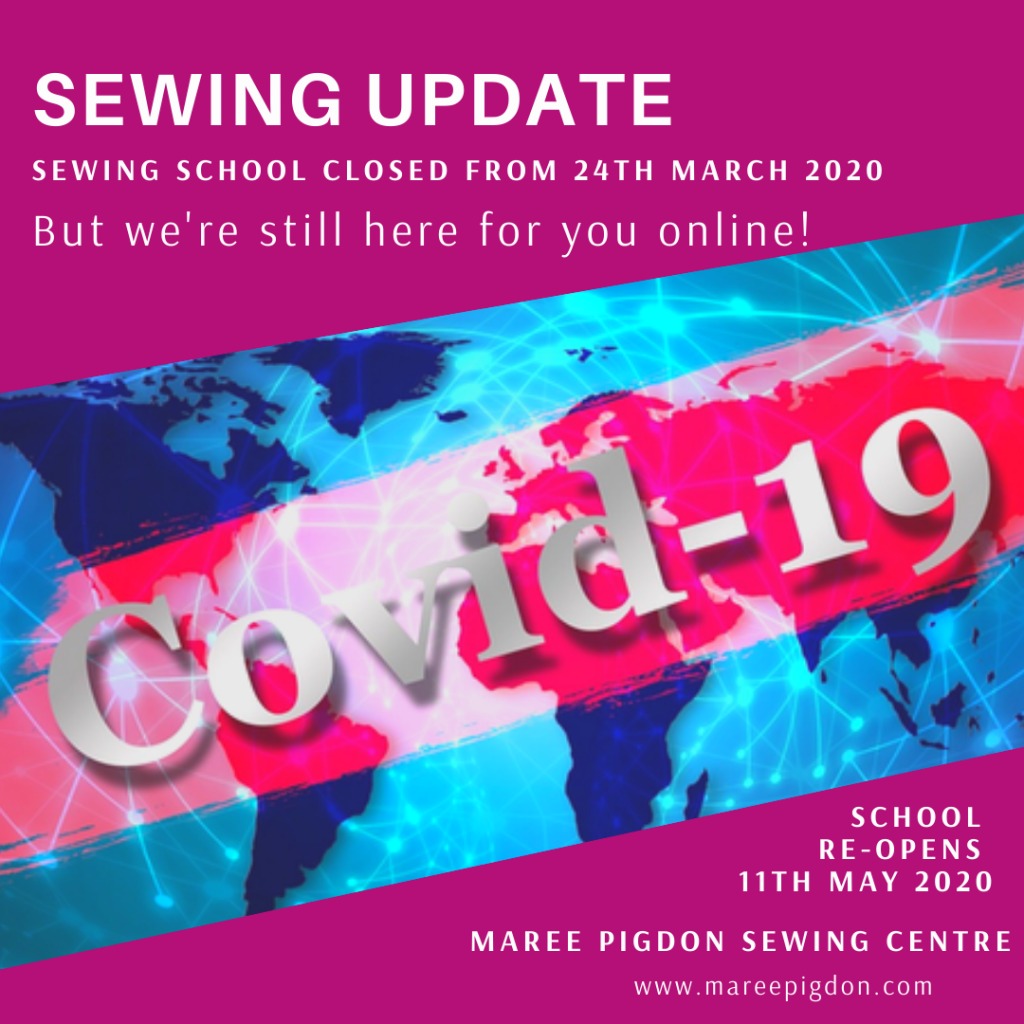 Under the current circumstances, and in the best interests of everyone???s health and well-being, we have made the following changes in the sewing school:
1. We have closed the sewing school as of today, Tuesday 24th March 2020 and have extended the holiday break from the standard 3 weeks to 7 weeks to give us time to assess the situation. At the moment we have Term 2 re-commencing from Monday 11th May 2020. All those who have indicated they would like to come back, will be placed into Term 2 and we will re-assess the situation closer to the time.
2. We have cancelled our Kids Easter School Holiday program.
3. We have moved all our Overlocking Workshop students currently booked in for this weekend Saturday 28th & Sunday 29th March 2020, to our Saturday 1st & Sunday 2nd August 2020 workshops.
To continue to support you through this time and from listening to student feedback over the past week here are some things we???re looking to do:
1. Offer a weekly sewing skype or zoom group call program to stay connected, motivated and to ask questions and plan your sewing projects while you sew at home.
2. Create a Maree Pigdon Sewing School private Facebook group so you can post and share what you???re sewing at home.
3. We will utilise this time to film more online sewing courses that you can follow at home to continue learning from us and developing your sewing skills.
ONLINE SEWING COURSES & PATTERNS NOW AVAILABLE:
Beyond The Pattern Designer Shirts & Zero To Sewing Pyjama Course:
We currently have a promotion on now, with the launch of our new online sewing course Beyond The Pattern Designer Shirts. We are offering a 2 for 1 deal and special launch price where you get both the Designer Shirt course and our Zero To Sewing online PJ course. Combined, this includes over 9 hours of video sewing tutorials with us. Our special launch offer ends this Friday 27th March 2020. So, if you would like to purchase these courses now is the perfect time.
Available now on this link:
http://www.mareepigdon.com/Online-Sewing-Class/beyond-the-pattern.html
Kids Online Apron Sewing Course:
For kids we have our Kids Online Apron sewing course which is perfect for those who have a sewing machine at home and would like to continue sewing.
Available now on this link:
http://www.mareepigdon.com/Online-Sewing-Class/kids-apron-project.html
Online Sewing Patterns:
We have our popular fabric Handbag patterns available to purchase online to download and print at home. The Kerry Bag Pattern & Rosie Bag pattern. On sale now for ?? price.
Available now on these links:
http://www.mareepigdon.com/sewing-patterns/kerry-bag-pattern.html
http://www.mareepigdon.com/sewing-patterns/rosie-bag-pattern.html
Your support always has, and always will be deeply appreciated. We will miss seeing you all during this time and look forward to opening our doors again and welcoming you all back as soon as we can.
If you have any questions or comments for us in the meantime, we would love to hear from you.
We wish you and your family all the very best of health during these uncertain times.
With love,
Maree & Jacqueline Pigdon
Happy Sewing,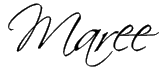 For more information contact:
Maree Pigdon Sewing Centre
M: +61 (0)447744776
E: [email protected]
W: www.mareepigdon.com
Tags: Covid-19 Update, Learn to sew, Maree Pigdon Sewing Centre, Online sewing courses, Sewing Classes, Sewing Lessons