We are looking to grow our team here at Maree Pigdon Sewing Centre and need your help!
We are looking for a variety of new sewing teachers and creative art teachers to run classes, courses and/or workshops!
Right now we're looking for a NEW Kids Club Sewing Teacher to teach our fabulous Tuesday Kids Sewing Class commencing on Tuesday 3rd February 2015 from 4pm until 6pm.
Please watch our work with us video below!
If you would like the opportunity to join our team or know of someone who would – we would love to hear from you!
We look forward to hearing from you soon!
Happy Sewing,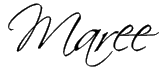 For more information contact:
Maree Pigdon Sewing Centre
T: +61 3 5264 1666
E: maree@mareepigdon.com
W: www.mareepigdon.com