Being a very creative person and after enjoying drawing and fabric painting throughout my life,??on Saturday I attended my very first pastel painting art class!
Along with my daughter Jacqueline and friend and sewing student Maureen??we had the most fabulous day!
Here is my painting 'Dashing Roses'??in its early beginnings and with some pastel colour??to bring it to life!
Maureen showing me her expert techniques with landscape pastel painting!
Jacqueline commenced sketching her 'Women in New York' picture with charcoal…
And quickly brought it to life with colour!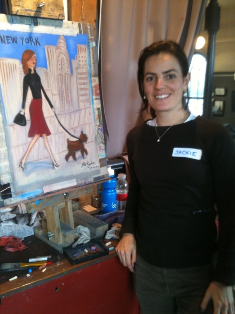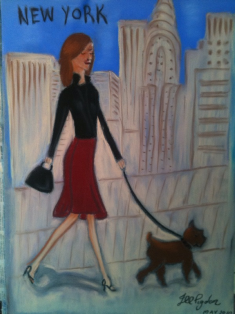 Drawing and painting is a wonderful way??to spend an afternoon and lose yourself in your creative flow. If you haven't tried it I highly recommend it!
Happy Sewing,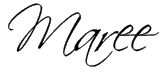 For more information contact:
Maree Pigdon Sewing Centre
T: +61 3 5264 1666
E: [email protected]
W: www.mareepigdon.com