We wish you all a very Merry Christmas and a happy, safe and prosperous New Year!
Check out our cool dancing elf moves – fancy making an elf costume like one of these?
Thank you to all of you who have been such a great support throughout 2016.
It's been such a pleasure to have you as part of our sewing community.
We look forward to many more beautiful and creative sewing projects to come in 2017!
Happy Sewing,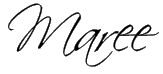 For more information contact:
Maree Pigdon Sewing Centre
T: +61 3 5264 1666
E: [email protected]
W: www.mareepigdon.com
Tags: Learn to sew, Sew, Sewing Classes Geelong, Sewing lessons Torquay, Sewing Projects