Take a sneak peak of what you can make in Maree's Designer Top Workshop No.2!
Learn how to turn your basic t-shirt into this designer top!
Online workshops are coming soon!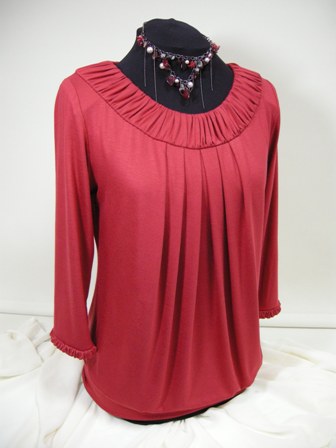 A touch of Paris…!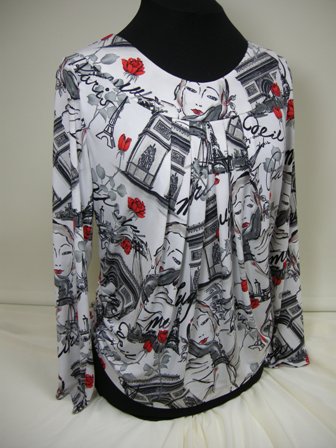 Black with interchangable scarves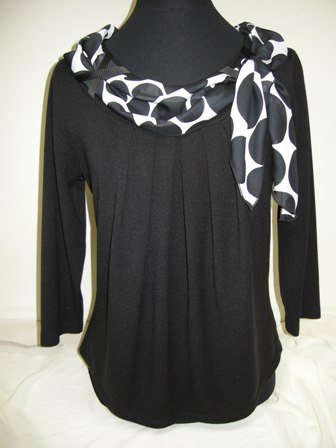 Red white and black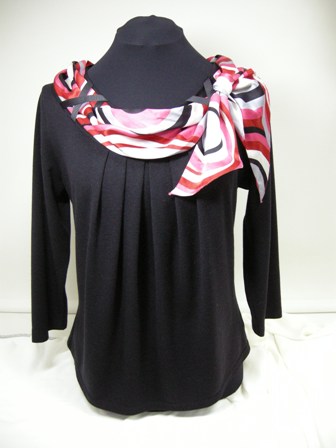 Jazz it up with Green!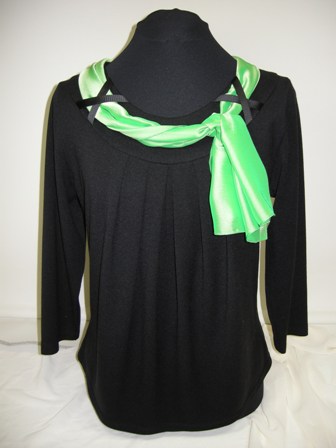 Stay tuned for the new and upcoming online workshop!
Until then…
Happy Sewing,
Maree
Tags: Geelong Sewing Classes, Maree Pigdon Sewing, Online Sewing Workshop, Sewing