I made this lovely rose print dress coat for the Telstra Business Awards Media night this year from Simplicity Pattern 2812.
I purchased a cotton stretch sateen fabric from my local Spotlight store in Geelong.
I was really pleased with the result, received many positive comments and it's fantastic to wear!
Check it out below.
Have you made Simplicity Pattern 2812 too? I'd love to see a picture of what you made as well!

If you would like to learn how to sew and develop your sewing skills we'd love to welcome you into one of our sewing classes.
We create a supportive, up-lifting & fun teaching environment for kids and adults in our sewing school.
We look forward to welcoming you into our sewing community here in Mount Duneed or online.
BOOK NOW www.mareepigdon.com/book-a-class.html
Happy Sewing,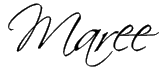 For more information contact:
Maree Pigdon Sewing Centre
M: +61 (0)447744776
E: maree@mareepigdon.com
W: www.mareepigdon.com