If you would like to add a safety feature for your child while sewing, check out this Janome sewing shield.
We have a fantastic kids sewing club held afterschool on weekdays and school holiday programs. If you would like to book your child click on the link below.
We look forward to the opportunity to welcome your child into our sewing classes.
Happy Sewing,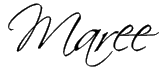 For more information contact:
Maree Pigdon Sewing Centre
M: +61 (0)447744776
E: maree@mareepigdon.com
W: www.mareepigdon.com