Maree Pigdon Sewing School
Watch the short video below where Maree introduces herself to you and shares with you her passion for sewing and other interests in life!
Maree Pigdon began her professional sewing career in 1965 at the young age of 14. She quickly began designing and selling made-to-measure women's wear and specialty garments including bridal gowns.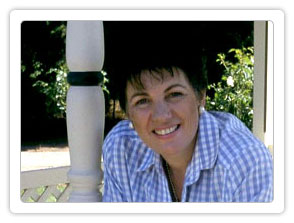 After 13 successful years,(also becoming a fully qualified Kwik-Sew consultant, getting married and having two children) Maree set out on a new journey to share her knowledge, skills and passion for fashion design and sewing by starting her own Sewing School. From humble beginnings in her back garage in 1979 she quickly grew her business adapting to changing trends of fashion and class structure through various stores in Geelong - to where it is today, Rosewood Cottage Studio on her family property in 23 Kalkarra Crescent Mt. Duneed, Victoria Australia.
2005 saw Maree join forces with her daughter Jacqueline, to team together in a partnership and bring her business on-line. It has always been Maree's dream to capture her sewing ideas, techniques and skills to share with women all around the world who share her love for sewing and creating and are not able to enrol in one of her popular sewing classes.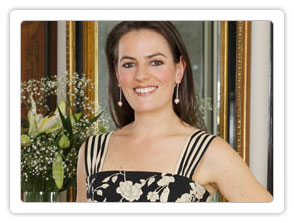 Jacqueline has an IT background and was the perfect person to help turn her mum's dream into a reality. Working together, planning, designing and creating - their aim is to touch the lives of other women in a positive, enriching and fun way in the world of sewing, designing and dressmaking skills.
Jacqueline who enjoys a Life & Business Coaching Career, is, like her mum a very talented designer and has been working with her mother for as long as she can remember. From designing and modelling in fashion parades, to assisting with classes and the development of the business, Jacqueline brings a younger view of fashion to the partnership. With Jacqueline's extensive travels around the world she is always bringing new and exciting fashions and ideas to the team.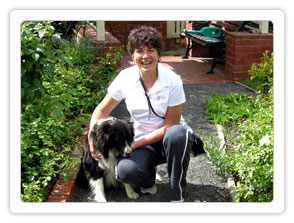 For the past 15 years Maree and Jacqueline have been designing for Australian Stitches Magazine and Maree won the Australian Craft of Excellent Awards in both 1998 & 1999.
When not sewing or teaching Maree loves to be in her established rose garden and rose room which has hundreds of roses and gorgeous student areas. Maree will get out her garden shears and simply love to prune her roses! She adores spending time developing her native garden and watching her delicious organic vegetable garden and orchard grow! Maree's beautiful Border collie Rosie helps her by eating the strawberries and tomatoes when visiting for constant pats and affection.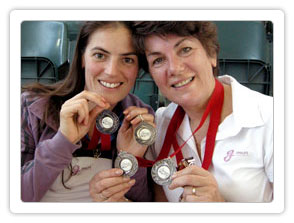 Maree is also an avid river boat rower, being taught by her Australian Rowing Champion daughter Jacqueline she herself trained, practiced and learnt the core skills of rowing to go on and win 2 silver medals in the Australian Indoor Rowing Championships Veterans in
2007! Since then Maree keeps fit on her own indoor rowing machine and mixes her routine with running stairs and walking on her local coastal beaches in Victoria.
Maree and Jacqueline's unique mother and daughter team provide excellent sewing classes and sewing tuition, fashion design, wardrobe planning, online sewing tips, sewing techniques, online sewing courses, online sewing classes, workshop and special unique creative and fun sewing projects for all ages and levels of sewing!
Maree also enjoys patchwork and most creative hobbies, spending time with her family, her mother who also lives in Geelong as well as friends in her local area and travelling internationally to visit her son Matthew and his wife Cameron and their baby daughter Poppy in London United Kingdom.