Quilting Inspiration – check out what our quilting students have been making in our quilting classes at Rosewood Cottage.
In the video below Jacqueline shares her finished quilt and the beautiful quilts from our other quilting students PLUS find out what NOT to do when sewing a quilt!
Jacqueline is delighted with her finished quilt below and said
"One of the things I loved about joining the Quilting Class at Rosewood Cottage Geelong was not only to learn how to make my first quilt, surround myself with other wonderful creative people but also what gets booked in – gets done! I loved scheduling the class dates into my calendar to look forward to!"

Kelly made her beautiful quilt below for one of her daughters and can't wait to make a second one for the other!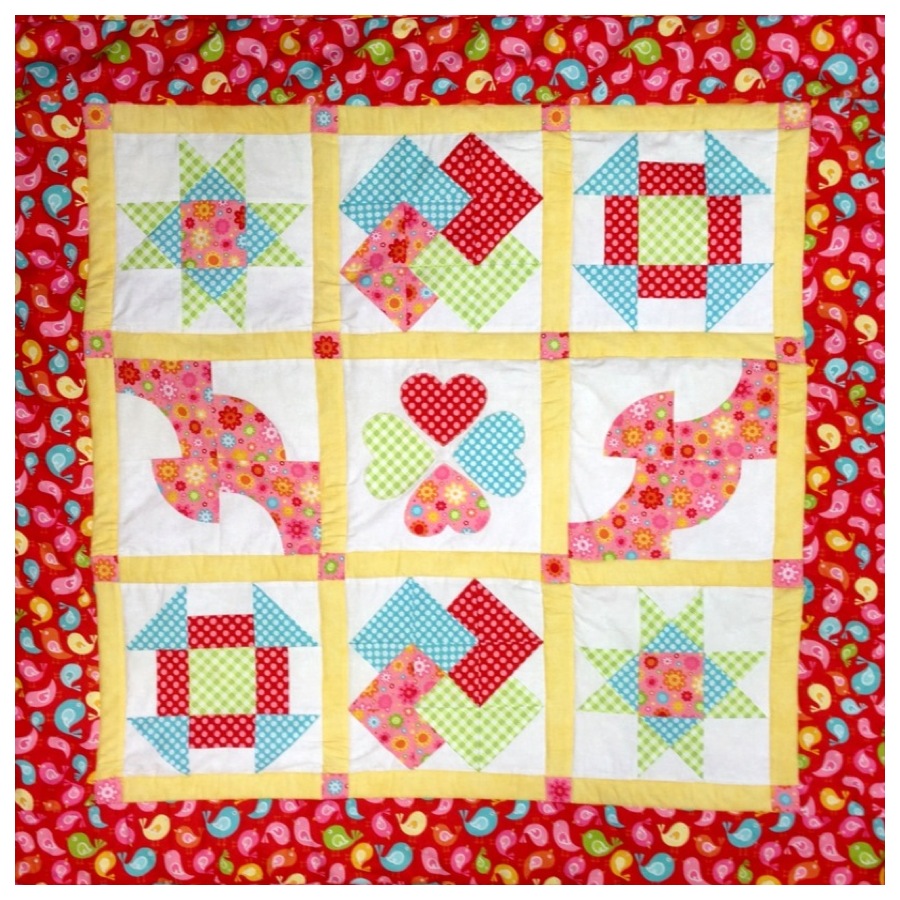 Fiona made this gorgeous puppy paw print themed quilt below for her dog but we all thought it was too good and should be hung on the wall inside instead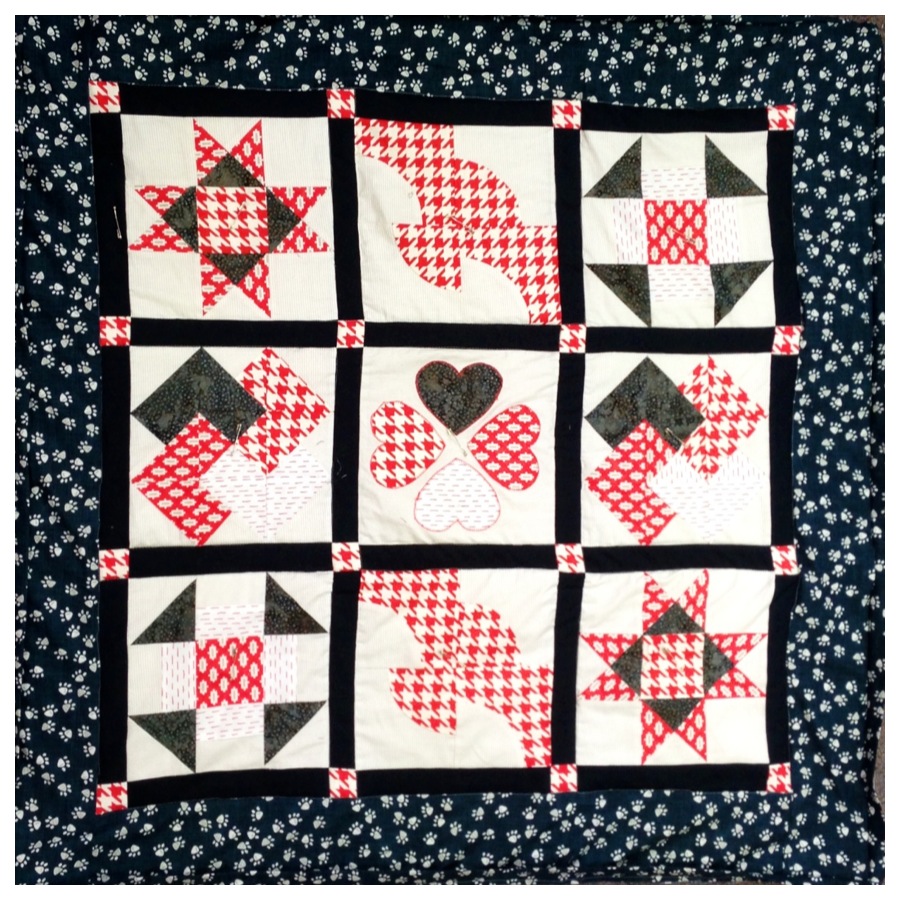 Dawn was delighted with the result of her very first quilt below – well done Dawn!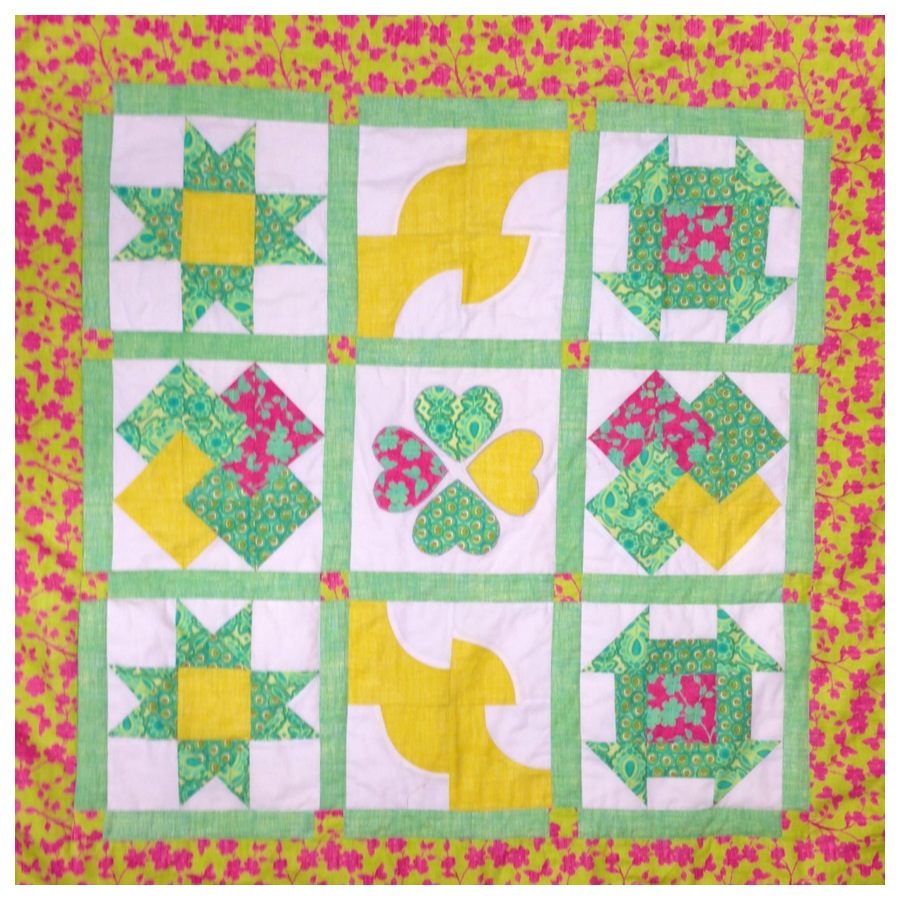 Mariela had a grandson born on the same day as Prince George and made this very special quilt for him below. Gorgeous!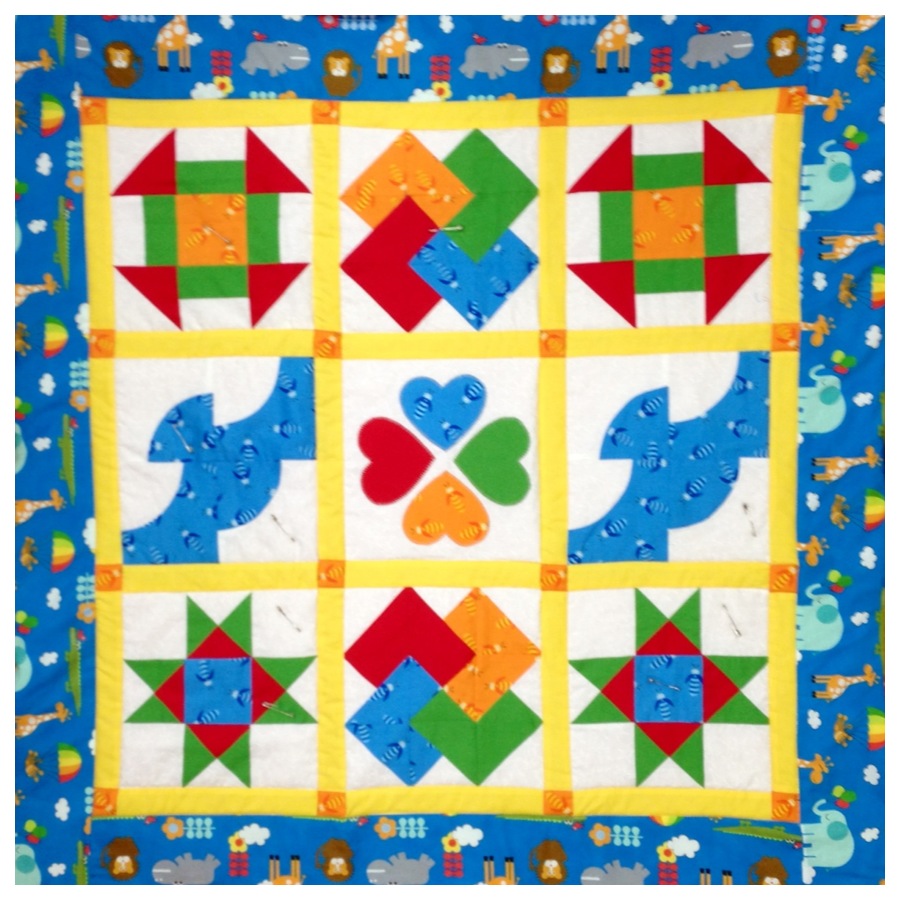 Brigitte enjoyed the quilting class too and made this lovely quilt below – well done Brigitte!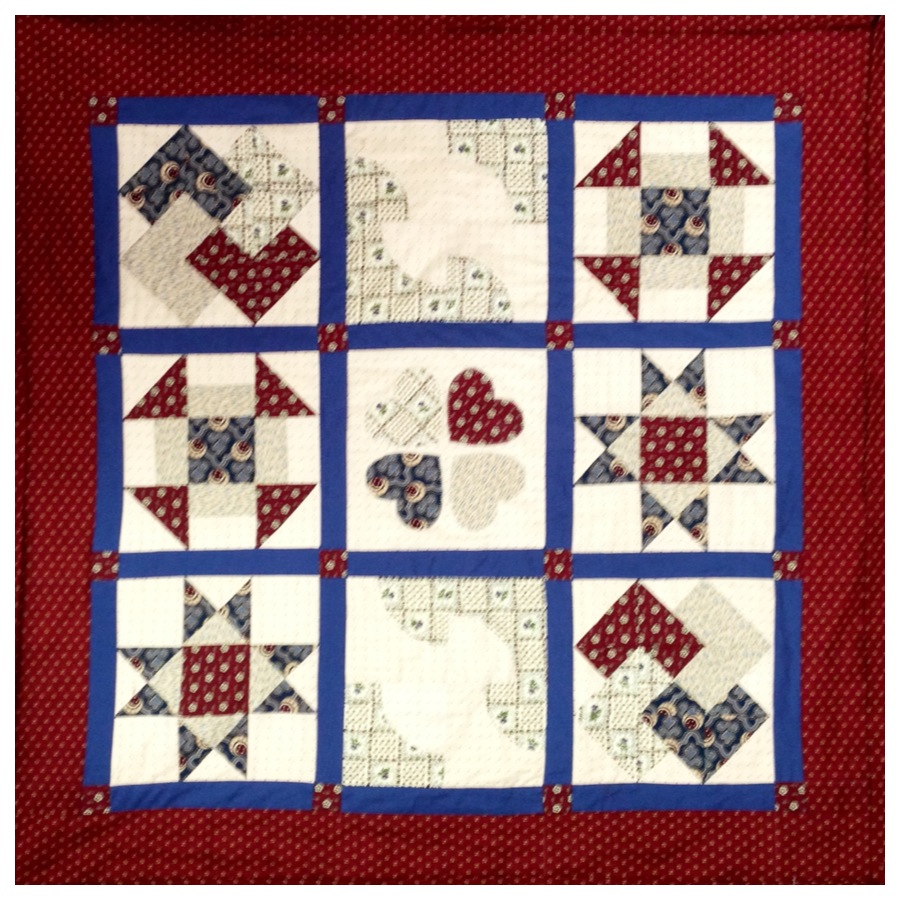 Sonia made this pretty pastel elephant quilt below for her granddaughter Rosie who just loves elephants! So cute!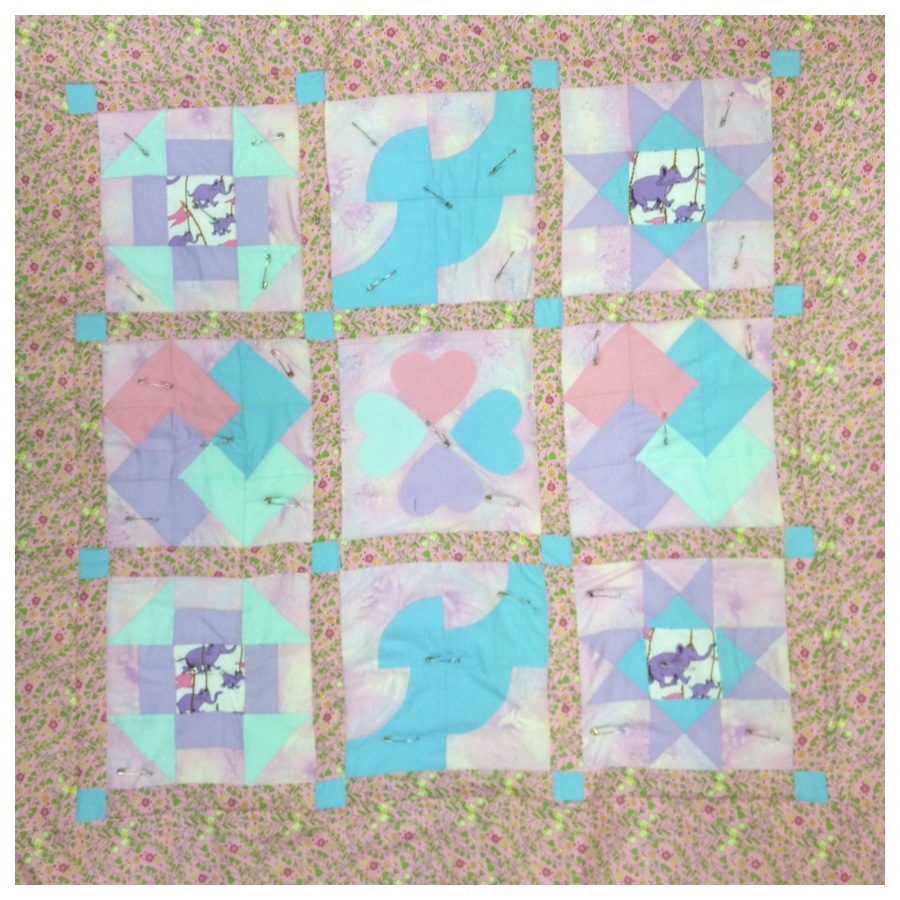 Well done everyone for a fantastic effort and a thoroughly enjoyable quilting class. We can't wait to start our next quilting class, please contact us we are taking bookings now!
QUILTING CLASS DATES & DETAILS
If you would like to book into our next quilting class you will learn:
The simple 9 patch piecing process
Machine applique, hand applique & curves
How to use rulers & cutters
How to cut fabric for quilting
How to piece your fabrics together
How to put blocks together for the block design
Sashing & corner stones
How to apply a boarder to finish your quilt
Our quilting class is perfect for you if you have basic sewing skills (you must know how to use your sewing machine and sew basic stitching) and you would love to try something new by making your first quilt.
* x4 Classes over 4 weeks
Held on Saturday's – Please contact us today for more details and next available dates. 
* 10am until 3pm
* Morning & Afternoon Tea provided, bring your own lunch
* Maximum 8 students per class
* Sewing machines provided in class (you will need access to a sewing machine for homework in-between classes).
PRICE: $247
Simply call 0352641666 or email me today and please HURRY as positions are filling fast!
Happy Sewing,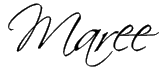 P.S. If you don't wish to learn how to sew a quilt but know of someone who would love to learn how please share this blog post with them too!
For more information contact:
Maree Pigdon Sewing Centre
T: +61 3 5264 1666
E: maree@mareepigdon.com
W: www.mareepigdon.com
Would you like to watch this video on You Tube?Quilting Classes Geelong How to sew a quilt lessons