Covered buttons are another type of button you might like to include on your Button Bonanza Sewing Competition entry, or one of your sewing projects.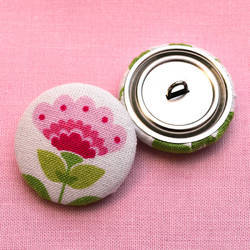 Covered buttons are fabric-covered forms with a separate back piece that secures the fabric over the knob.
In 1250 covered buttons were originally the only buttons allowed by law for peasants to use and were called thread or cloth covered buttons.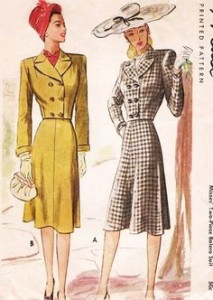 In the 20th century, covered buttons hit their peak in popularity and in recent years are once again seen as the perfect way to create a polished, professional finish to a garment.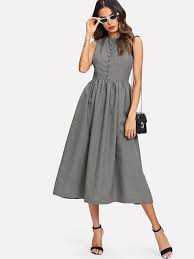 Fabric covered buttons are more expensive to manufacture than a common plastic button.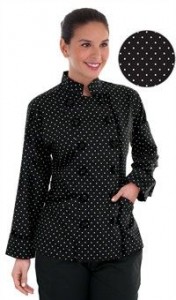 They are great to use when you want to make your buttons out of the same fabric as your garment, or use a contrasting or matching colour.
You will see covered buttons on a range of clothing from shirts, to skirts, dresses, jackets and, my favourite, beautiful silk covered buttons down the centre back of wedding dresses.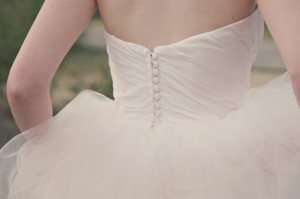 Many sewing stores offer a service to make covered buttons for you. However if you would like to make your own, there are kits available.
Here is a video showing you how: https://youtu.be/WfaINhrTBdc
TIP: When making covered buttons with a printed fabric, be sure to take note of where the centre of your button will be placed when cutting.
Will you choose covered buttons for your next sewing project or your competition entry?
If you would like to enter our term 2 Button Bonanza sewing competition here's how!
HOW TO ENTER
Simply design and sew a garment of clothing, a cushion, embroidery piece, hat, bag, scarf or toy etc with a minimum of 5 buttons, take pictures, write an inspirational story behind your entry and post on Facebook and tag Maree Pigdon. (current student category please drop off your entry at Rosewood Cottage).
Entries close Friday 28th June 2019.
We can't wait to see what you make!
Terms & Conditions Apply.
If you would like to join our sewing classes you can book your place now at:
www.mareepigdon.com/book-a-class.html
Our sewing classes are taught in a friendly, professional and uplifting environment.
We look forward to welcoming you into our sewing school!
Happy Sewing,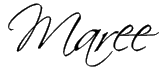 For more information contact:
Maree Pigdon Sewing Centre
M: +61 (0)447744776
E: maree@mareepigdon.com
W: www.mareepigdon.com