Hi Everyone,
Today I share with you one of my latest sewing projects! A special occasion jacket I made for a recent wedding and my latest birthday party!
Watch my sewing video below where I describe the pattern, my jacket fabric selection and fabric construction technique. I made this jacket following the pattern instructions however also added an extra feature on the cuff.
This McCalls 5527 jacket was lovely to wear and I highly recommend you making it too!
Let me know what you think of my special occasion jacket by leaving me a comment below!
Happy Sewing,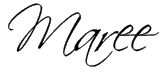 For more information contact:
Maree Pigdon Sewing Centre
T: +61 3 5264 1666
E: maree@mareepigdon.com
W: www.mareepigdon.com